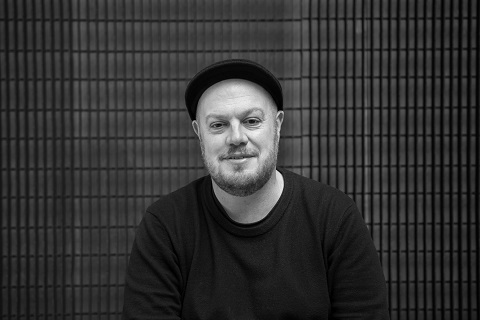 Hi, I'm an award-winning freelance music journalist, copywriter, broadcaster and DJ from Wellington, New Zealand.
I've written retrospective pieces about the Japanese composers Midori Takada and Susumu Yokota, reflected on the life and times of the English fashion photographer and musician Steve Hiett, interviewed trailblazing new generation UK, US and Australian music makers like Scratcha DVA, Debit and Jitwam, and explored the experimental music scenes in Hong Kong and South Korea.
In my broadcasting work, I've recorded specialised mix shows and documentary pieces for radio stations worldwide on topics such as New Zealand street soul and electro.
Between 2019 and 2022, I worked as a scriptwriter and producer on the award-winning rova original podcast series, Aotearoa Hip-Hop: The Music, The People, The History.
Outside of journalism and broadcasting, I'm available to write album liner notes, press releases and artist biographies on request. I've also hosted live Q&A interviews at music industry seminars, provided musical commentary on radio, and contributed to arts funding and award assessment panels.
Music Journalism
My interviews and feature stories have been published internationally by Bandcamp Daily, Dazed, Dummy, i-D, Mixmag, Norient, Resident Advisor, Test Pressing, The Vinyl Factory, The Wire, and Wax Poetics.
Broadcasting
My mix shows and audio documentary pieces have been presented worldwide by Dublab, Mouthful Radio, NTS, Radio Alhara, Radio New Zealand, Radio Rea, Skylab Radio, and The Lot Radio. Prior to broadcasting overseas, I spent a decade DJing on student radio stations around New Zealand, including Radio Active, RDU, Radio 1, bFM, and Radio Control.
Copywriting
I have written album liner notes, press releases and artist biographies for a range of clients, including Glossy Mistakes, Isle of Jura, Frederiksberg Records, Columbia Records, and Sony Music New Zealand.
Live Interviews & Panel Discussions
I've hosted live Q&A interviews in front of audiences with musical figures such as Elijah (Butterz), Tiny Ruins and Lontalius. I've also taken part in live panel discussions on the future of music, and the practical realities of navigating the modern music industry.
Newsletter
Most weeks, I publish a newsletter on Substack called Selected Works. To receive new posts and support my work, consider becoming a free or paid subscriber.
Work with me
Dependent on my schedule at the time, I'm available for freelance editorial commissions, copywriting, live panel hosting or contributions, biography writing, scriptwriting and broadcasting work.